Business
Shaping Her Future: Cybelle Richeson Strives to Create a Sustainable Attire Model – UC Denver Newsroom
"Growing up, I always wanted to be a fashion designer," says Cybelle Richeson, a student at CU Denver and a Design Horizons Fellow. "Now that I'm a little older and understand more about the industry, some things have changed. Now I want to create my own sustainable luxury clothing brand and act as a resource for designer brands by selling sustainable fabrics."
"I think coming to CU Denver was one of the most valuable decisions I could have made for myself and my career," says Cybelle. "I've always wanted to be CEO, and it seems the business school was built for students like me." As a self-proclaimed city girl, Cybelle sees the value of campus in the heart of Denver, surrounded by a thriving business community. And now that she's hooked up to the resources of the Jake Jabs Center for Entrepreneurship, she's discovered that the sky is the limit.
Go for gold with a double major
Cybelle has dual degrees in finance, risk management and insurance and plans to graduate in 2022. She credits her business journey to her grandfather, who was a very successful businessman himself, her sisters, and her high school experience in the sales department of Education Clubs of America. She shares: "I wanted something that would always challenge me because, as the youngest of five girls and identical twin, I am of course very competitive. That's why I added a risk management major. It appealed to me because it's challenging and because CU Denver has a 100% placement rate for risk management majors upon graduation. For me, understanding how to make and manage money, in addition to the risks involved and how to measure them, was a perfect combination. In addition, two of my five sisters have completed double degrees so far and I didn't want to be outdone! "
Finance and risk management have given Cybelle the skills she needs to one day start her own business. "I tend to be pretty intuitive and have a good understanding of how people act, think, and why they do what they do in certain situations. During my time at CU Denver, I learned how to make money, manage it, and run a profitable business. These metrics were way over my head, but now that I'm almost done with my degree, I have a lack of understanding. I learned how to predict future sales, create a budget, and manage your money wisely. This is incredibly important to the success of my company as these have not been easy for me and I am grateful that I now have a good understanding of my majors so that I can apply them in my company. "
Choose CU Denver and make it your home
When Cybelle originally applied to CU Denver, she wanted to move to a larger university after her first two years. Now she is very happy that she decided to study at CU Denver. She had the opportunity to attend events and meet guest speakers with whom she would not otherwise have been in contact at a major university. "Attending CU Denver Business School not only helped me write my résumé, it also gave me the opportunity to meet good friends and make important connections," says Cybelle. She enjoys hanging out with like-minded students and taking advantage of CU Denver's downtown location.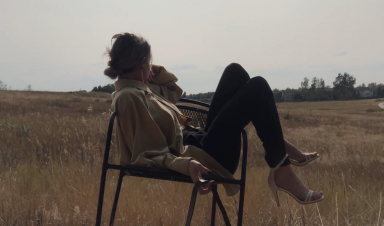 Cybelle also believes that connections with her professors are a valuable part of her experience. She says, "They are really pushing you to make your dreams come true. They really want to make you succeed and have endless connections with the field you want to work in."
Look for her place in the Design Horizons Lab Entrepreneurial Fellows Program
In Fall 2020, Cybelle took part in the Design Horizons Labs Entrepreneurial Fellows Program, a comprehensive nine-month study trip for students passionate about entrepreneurship, innovation, design and all forms of creativity. The program provides CU Denver students with an unprecedented opportunity to develop a new creative company, build professional networks, and build leadership skills. Cybelle states that she has already learned so much from the program and met some of her best friends.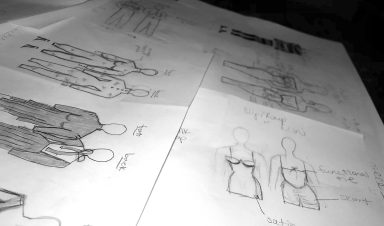 Cybelle also had the opportunity to reach out to local Denver entrepreneurs for advice on starting their own business. She has worked with Liz Giorgi, CEO and co-founder of soona and Mighteor, and Aditya Batura, co-founder and CEO of Codomo. These two entrepreneurs successfully started businesses straight out of school, which inspires Cybelle.
"I've noticed a trend in the advice we receive from guest speakers on our program," says Cybelle. "You say that to be a successful company you have to start. Don't wait for things to be perfect, start now. "
"I keep standing up and apologizing because I haven't graduated, haven't got any investors, or haven't had enough followers on Instagram," says Cybelle. "I always find new excuses to prove that my line of products is not yet perfect. So if I introduce it, it will not be successful. This wasn't the case with Giorgi and Batura, they just did it! I've learned that you just have to jump in and roll with it. Even my mentors, who are well established in their industry, say at least once per session, "If you want to be an entrepreneur, you have to get used to the fact that you have no idea what you are doing." Time you learn. "
Cybelle's advice to prospective CEOs and students at CU Denver
"You're the only person who tells yourself that you can't do something. You are the only person preventing you from reaching your greatest potential. "Cybelle recognizes the importance of making connections in the business world by asking how you got into the position you are in right now. By making these connections, you increase your chances of standing out as a candidate when applying to different companies. She believes that trust is the key to success and says: "Don't be afraid to be yourself and pursue your dreams!"